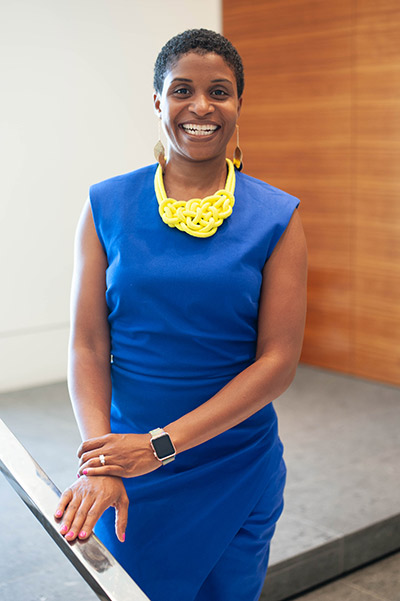 is a dynamic entrepreneur, motivating communications consultant and powerful change agent. A creative and energetic leader with the ability to communicate vision and inspire action, Rania has gained awards working in the education, government, health, non-profit and political sectors. Her work continues to have a lasting positive impact on transforming communities.
With two decades of experience as a skillful organizer of high-profile campaigns, programs and events, Rania has a reputation for getting things done. From engaging and advising elected officials to organizing grassroots campaigns, Rania is often behind the scene working to transform the status quo. As president of her own public relations firm, Purpose Promotions, Rania's current and former client list includes Jaime Harrison for US Senate SC, US Global Leadership Coalition, Obama Foundation, Dan McCready for Congress NC-9, Working Hero Action, SC Democratic Party and Columbia, SC Mayor Steve Benjamin.
Some recent projects include serving as lead strategist for US Global Leadership Coalition fostering key conversations among grass tops about the nation's foreign policies; as South Carolina Director of Working Hero Action raising awareness about the benefits of the Earned Income Tax Credit; as Media Consultant for Dan McCready for Congress utilizing radio advertising to motivate African American voters in North Carolina Congressional District Nine to vote in the 2018 congressional race and the 2019 special election; as Community Organizer rallying support for the successful Dominion Energy/SCANA merger; and serving as one of only nine Community Leaders in the nation to be contracted by the Obama Foundation to help launch the Community Leadership Corps which guides young leaders to build and strengthen their community organizing skills.
Her previous work includes serving as a Public Involvement Manager for the Richland Penny Transportation Program and as the voice of the South Carolina Census Campaign gaining the state national accolades for record census participation improvement and an additional seat in the U.S. Congress. Rania's work as a key strategist on local and statewide campaigns includes revolutionizing the libraries across Richland County, SC through the Vote For Our Libraries Campaign; leading a communications effort advocating for Riverbanks Zoo, South Carolina's top tourist destination, to adopt a smoke-free policy which remains in effect today; and having a direct impact on the college and career plans of over 20,000 high school and college students throughout the Southeast as a top-ranked speaker for Monster.com.
Rania strives to live out the meaning of her name (God's Purpose in Swahili) by remaining active on several nonprofit boards, linking others to their passions and empowering leaders to strengthen their impact within their communities. Rania is a facilitator of the Missouri Community Action Network Poverty Simulation which promotes a greater understanding of poverty through a powerfully engaging live-action role-play for participants. She is also a proud "pop-preneur" with her husband, running a South Carolina-based gourmet popsicle and frozen treat business called The Lick Pops. Overall; however, Rania's most rewarding role is serving as wife to Theron and mom to sons, Lynard and Blaize.
Click here for a printable Biography